Bandstand programme
Saturday June 11th
11.00am / Festival opening by Alex Jones of The One Show
Fancy Dress Parade Theme: The Queen's Jubilee
(meet at 10.30am in Parish Hall)

11.30am / Brent Jazz Orchestra with Beverley Stone
17-piece band playing pieces from Duke Ellington to Woody Herman
12.15pm / ArtsEd
Day School and Sixth Form performance from the UK's leading performing arts focussed independent school
12.45pm / BJO returns
1.30pm / Ballet4Life
Ballet for the over SO's
2.15pm / Dan Caleb
London-based singer-songwriter
3.30pm / Ines Rae
Singer-songwriter with a distinctive vocal flick
4.30pm / The BATS of Ealing
Local retired milkman's band plays rock classics
Sunday June 12th
10.30am / Mass on the Green
Revd Prebendary Dr Brian Leathard,
Vicar of St Luke's Chelsea
12 noon I RockChoir
The pioneering contemporary choir of the UK
12.30pm / Stagecoach Chiswick
A medley of dance, drama and songs
1.15pm / Canticum Vino
A choir of Chiswick mums
2.00pm / The Basement Door
presents Emily Collis, Hornets, Vine street and Down with the stereotype
About the performers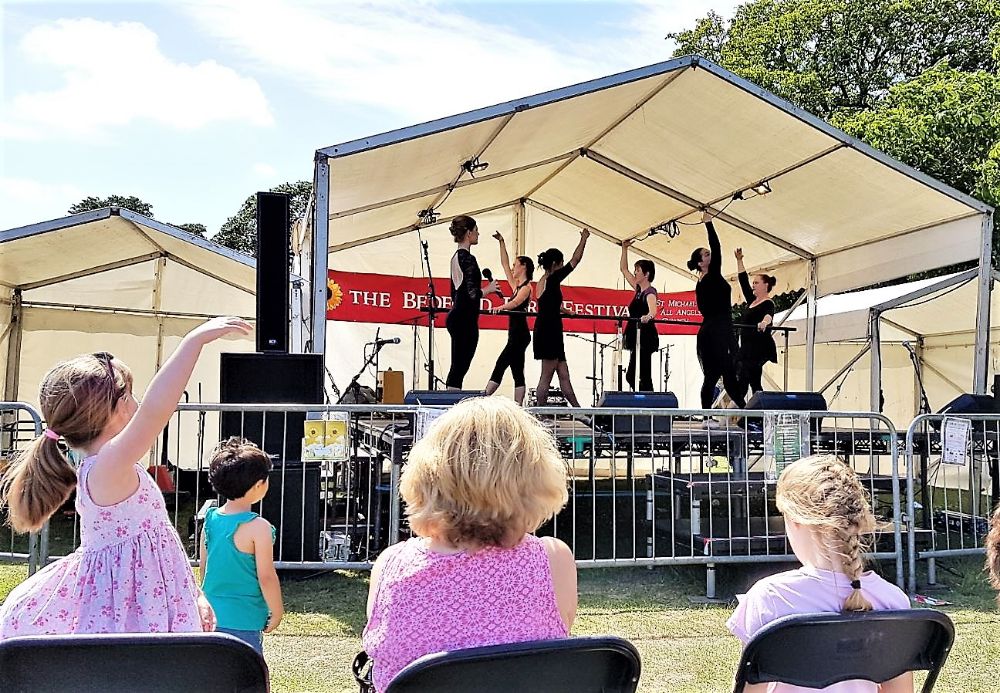 Ballet 4Life
Ballet4Life.com® Celebrating 15 years in London. Friendly, fun, authentic dance classes and courses for adults. From beginner to intermediate and advanced, specialising in adult ballet; also offering Contemporary, Pointe, Ballroom & Latin, 50+Dance Fitness, Yoga, Pilates, #silverswans, and Character Dance. Something for everyone! We will show videos of previous performances.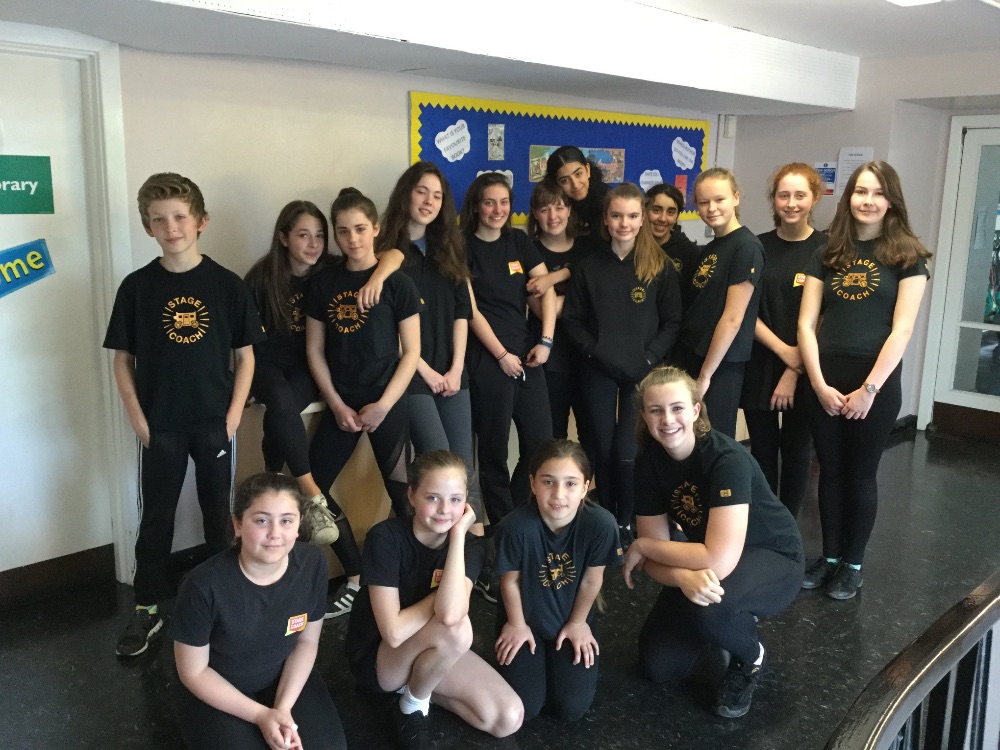 Stagecoach Chiswick (Click to zoom in)
Stagecoach Chiswick
We teach our students so much more than how to sing, dance and act. We help them blossom into well-rounded individuals, ready to embrace life and its opportunities. With 30 years' experience in teaching the performing arts, we understand how to get the best out of our young performers. We delight in seeing our students have fun, make friends, learn new skills and discover hidden talents. We encourage them to take 'safe risks' through rehearsals and performance, which brings out a willingness to take on new challenges. It's so important for today's children to be resilient, brave and self-assured. See more on our website. Over the years we have seen more than one million students unlock their potential, which is something they will value for their whole lives.


Brent Jazz Orchestra is a 17-piece big band, playing jazz from Duke Ellington and Count Basie through to contemporary work by composers such as Lenny Niehaus and Gordon Goodwin. The band has been going for over twenty years under the musical direction of Jim Barton and before him Willlie Garnett. The band is based in Chiswick, rehearsing on Wednesday nights at the Chiswick Catholic Centre and playing gigs around west London.
East London born Beverley Stone has been immersed in popular music as long as she can remember, starting with the Great American songbook interpreted by the likes of Frank, Ella, Nat and Billie. Contemporary artists such as Carol King and Amy have also had major influences. She has travelled to many parts of the world, appeared on television, and performed at some of the finest venues in the land including Ronnie Scotts, the 606 Club, Pizza Express Soho, Hideaway and The Forum. Her debut album Butterfly Rising is available to buy on iTunes and Amazon. See more on her website.
ArtsEd www.artsed.co.uk


The BATS of Ealing
This accomplished 5-piece plays a wide variety of rock, pop and funk classics, from Bowie to Blue Sky, McCartney to Maroon 5, Stevie Wonder to Walk The Moon. They will have you stomping your feet, singing out loud and dancing on the grass! The BATS were formed in Ealing in 2002 by Bill on guitar, Alan (the Chiswick milkman) on drums/vocals, Terry on vocals/guitar and Stu on bass/vocals. Stu moved away and was succeeded on bass by Graham, while Mel now completes their sound on keys and sax. Of the many gigs at pubs, street parties, and private parties over the years, a recent highlight was closing Glastonbury festival with the crowd at the Fluffy Rock Cafe after Coldplay's headlining set. See their Facebook page.
Dan Caleb is an introspective singer-songwriter influenced mainly by Elliott Smith and other similar artists such as Sufjan Stevens. His debut single, On the Hillside, was released in May 2018.