Partners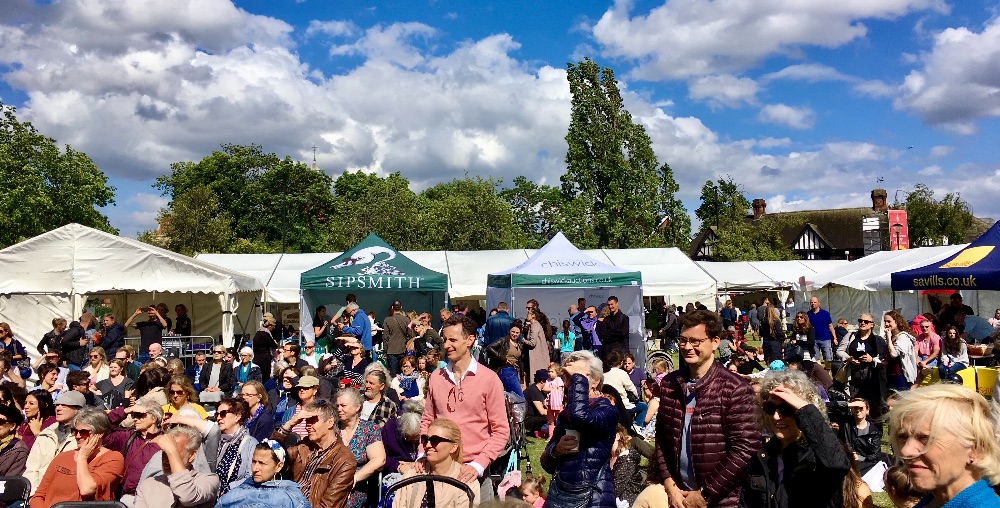 Read our latest Partners Newsletter and our Commercial Opportunities page.
Please note that we do not share information about our partners, visitors, exhibitors or attendees beyond what is published on this website. If someone claims to offer such information, it is a scam: if you receive such an approach, please let us know.
An enormous thank you to the local firms and organisations who supported us in 2022, particularly our first-time Diamond partners: ArtsEd, Marsh & Parsons and Sam's Larder.
They join our sponsors from previous years - major partner Savills, plus Andrew Nunn & Associates, Bown Design & Build, Chiswick Auctions, Chiswick & Bedford Park Preparatory School, Falcons Pre-Preparatory School, Fine & Country, Hubbard Pegman & Whitney, Orchard House School, The Chiswick Calendar, Think Jeannie, WestEastDesign, DotWebDesign, Wheelers, Whitman & Co, Young Veterinary Partnership and more.
Scroll down for details of the events they sponsored last year. If you would like to join them, please contact Torin Douglas.
Major Festival Partner
Diamond partners
Diamond partners are giving £1,000 or more, in cash, goods or services.
Gold partners
Gold partners are giving £500 or more, in cash, goods or services.
Silver partners
Silver partners are giving £250 or more, in cash, goods or services.
Alastair Cassels at Dot Web Design for website design and support
020 8487 5631, www.dotwebdesign.co.uk
David Beresford, Jim Cox for taking photographs in previous years
Matt Landeg for technical support
Thanks too to those who, in normal times:
- sponsor events and marquees
- give their services for free or at a discount
- donate meals for the Win-a-Meal Contest - see the 42 restaurants who donated in 2022
- donate prizes for the High Roller Tombola and other events
For more information about the Festival's promotional benefits, please see our commercial opportunities page. To find out more, please contact Torin Douglas.