St Michael & All Angels Parish Church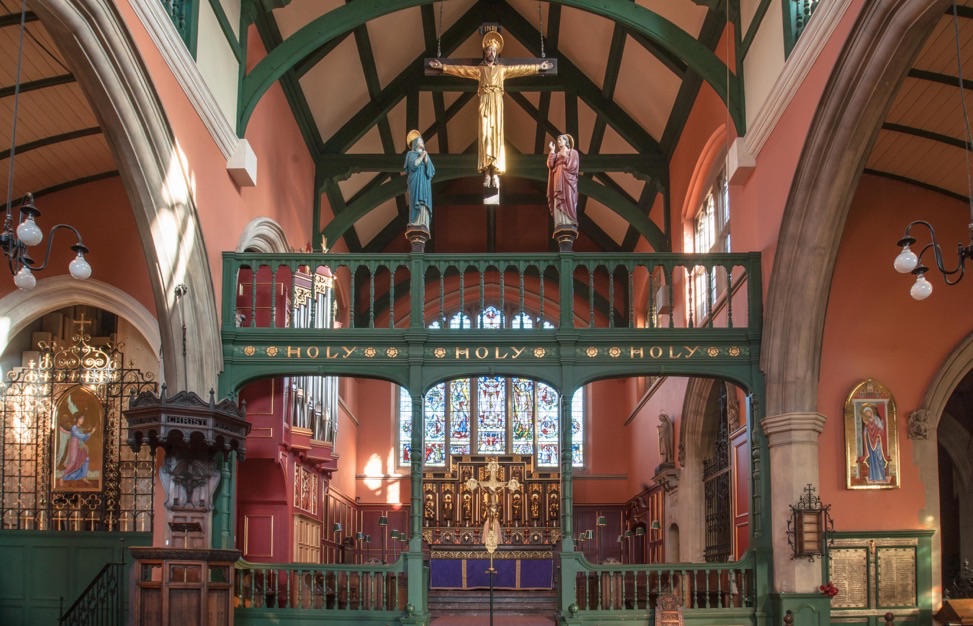 St Michael and All Angels is a beautiful and welcoming church at the heart of the community in Chiswick, close to Turnham Green station. It was built by the architect Norman Shaw 140 years ago as a focal point of the Bedford Park estate, for the worship of Almighty God and to serve the needs of the community. Its mission is to share the experience of the love of God in Jesus Christ with all people through worship, education and service.
St Michael's is a church within the Anglican Catholic tradition of the Church of England. The church is open each day for people to spend time quietly in a holy place, to pray, light a candle or just look around. At other times, it is full to overflowing, as hundreds of people of all ages come here to worship - not just at Easter and Christmas but on Mothering Sunday, Harvest Festival and St Michael's own Patronal Festival in September.
Its main service each week is at 10am on Sundays. You can also watch it here on its Facebook page - and you do not have to join Facebook to do so.
The annual Bedford Park Festival is a central part of St Michael's work in the community, together with the Chiswick Book Festival in September. Visit the church's website for full details of services and our many other activities.
www.smaaa.org.uk