We hope you enjoyed the 56th annual Bedford Park Festival!
From Friday June 10th to Sunday 26th, we brought you art, music, photography, talks, gardens and children's events - in aid of the work of St Michael & All Angels Church and its three chosen charities.
We kicked off with the Green Days Fete & Craft Fair on June 11th and 12th - and continued with a fortnight of arts and community events.
See Photographs of Green Days and other Festival events here.
See Photographs of our competition winners.
See the winners of our Win A Meal Raffle.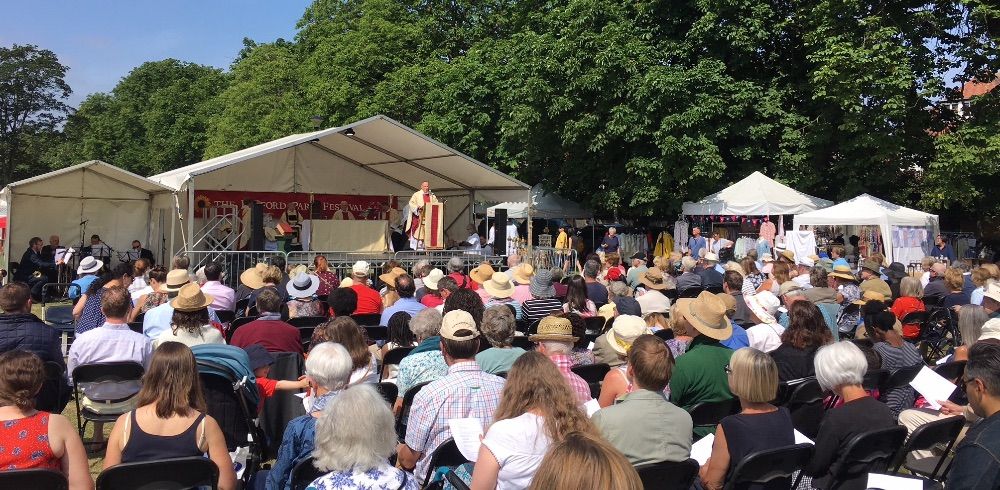 A capacity crowd for the Mass on the Green: St Michael & All Angels Church has organised the Bedford Park Festival for 56 years and Green Days weekend is its church fete.
A celebration of arts, culture and the community: videos from The Chiswick Calendar