Celebrity openers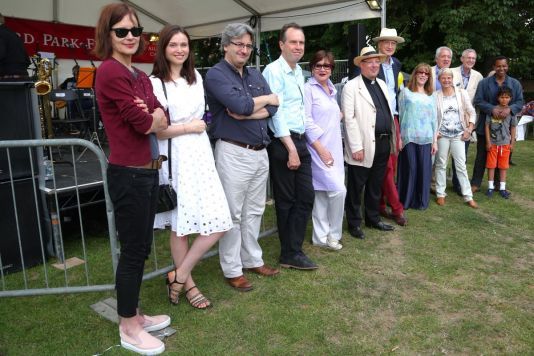 For the 50th Green Days in 2016, we invited a dozen local celebrities who had opened the Festival before. l-r: Elizabeth McGovern, Sophie Ellis Bextor, Fergal Keane, David Juritz, Susannah Simons, Fr Kevin Morris, Sir George Young, Phyllis Logan, Alice Arnold, Gavin Campbell, Jeremy Vine, Rageh Omaar (and son).
2020 (Green Days Online): Jeremy Vine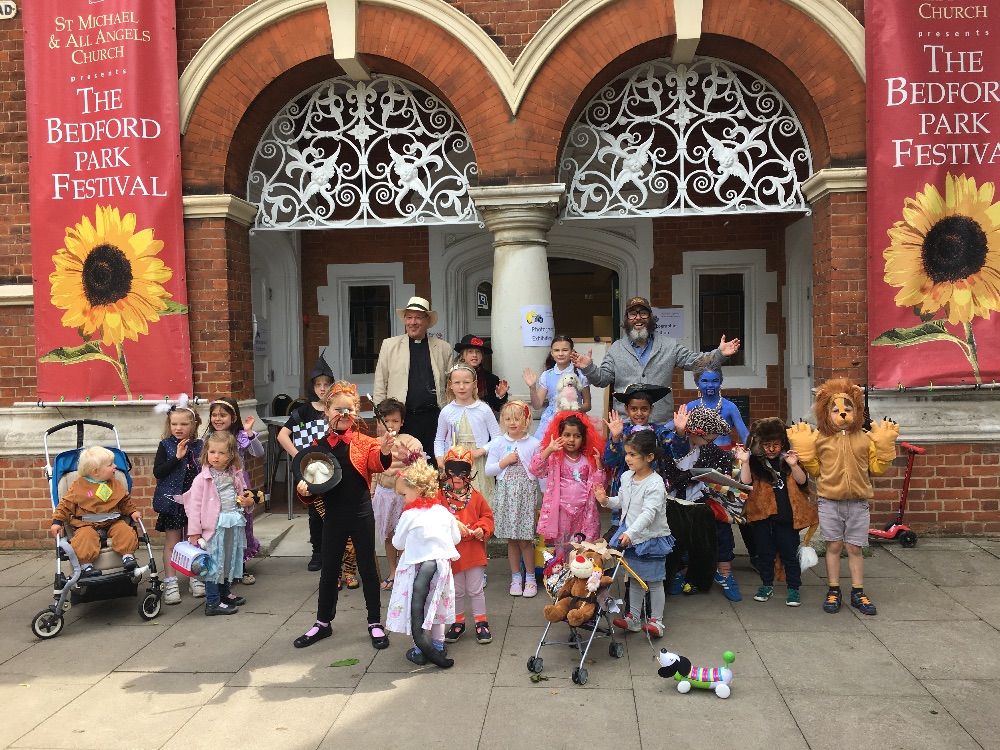 2019 Andy Nyman with Fr Kevin Morris and Fancy Dress contestants
2019: Andy Nyman
2018: Eddie Marsan
2017: Maggie Philbin
2016: A dozen local celebrities who opened the Festival before (see photo above and ChiswickW4.com report).
2015: Fergal Keane
2014: Kevin McNally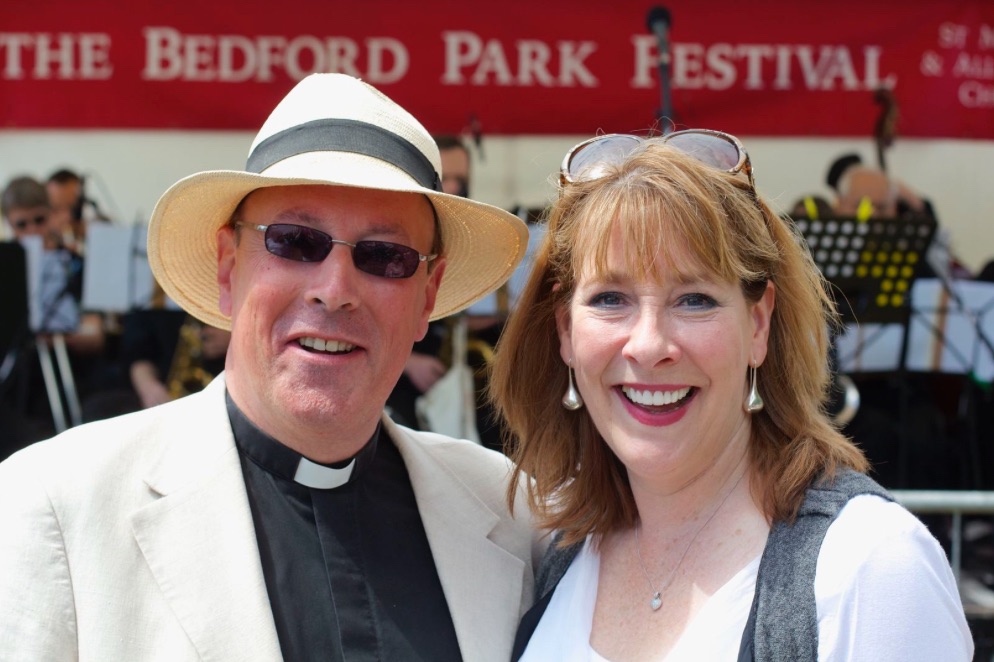 Phyllis Logan with Fr Kevin Morris (Click to zoom in)
2013: Phyllis Logan
See Phyllis Logan opens Green Days in the sunshine
2012: Alice Arnold
2011: Richard Briers
See: Richard Briers and Mr Lad to open Bedford Park Festival.
2010: Jeremy Vine
2009: David Juritz
2008: Sophie Ellis Bextor
2007: Mary Nightingale
2006: Rageh Omaar
2005: Emily Maitlis
2004: Sir Peter Blake
2003: John Humphrys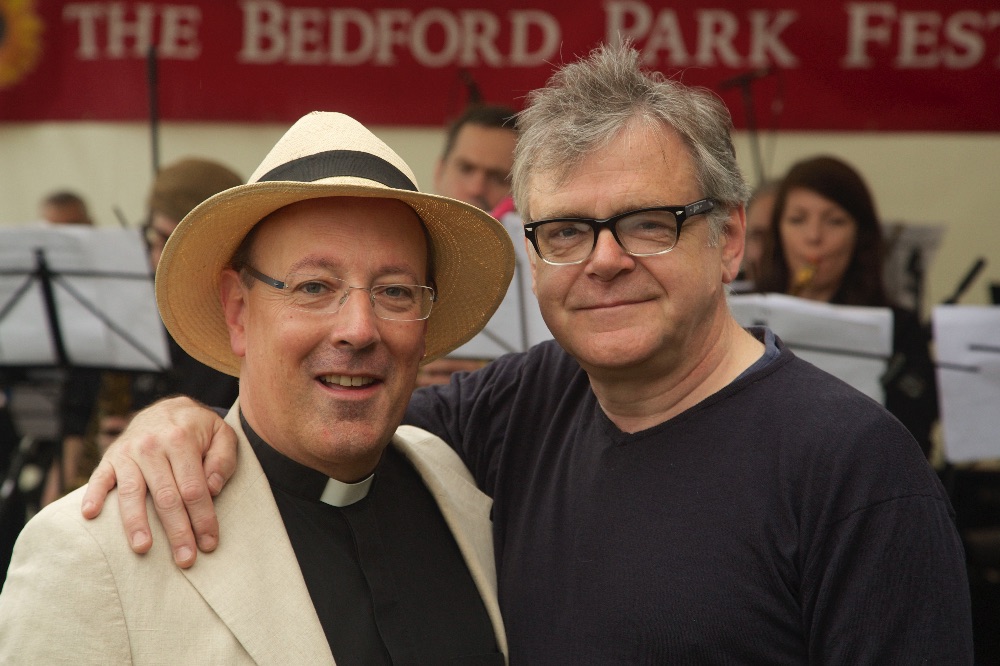 Kevin McNally and Fr Kevin Morris (Click to zoom in)
2002: Kevin McNally
2001: Charlie Brooks
2000: Elizabeth McGovern
1999: Graham Seed
1998: Gordon Brewer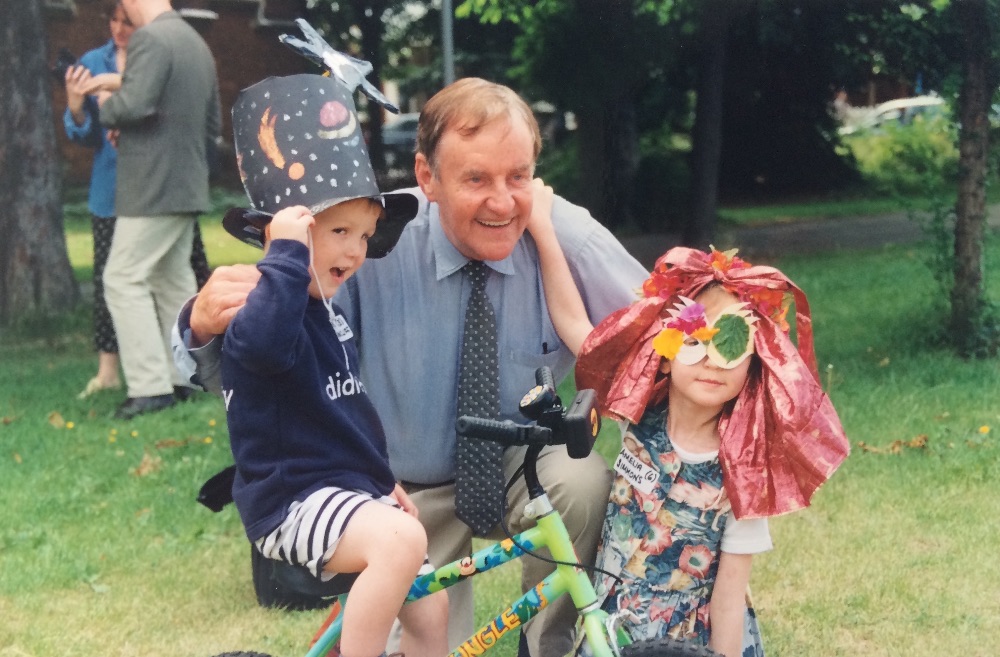 Richard Briers with fancy hat contestants (Click to zoom in)
1997: Richard Briers
1996: Fr Kevin Morris
1995: Gavin Campbell
1994: Susannah Simons
1993: Graham Seed/ Sir George Young
1992: Richard Briers / Sir George Young
1989: Sarah Greene
1981: Hayley Mills (below)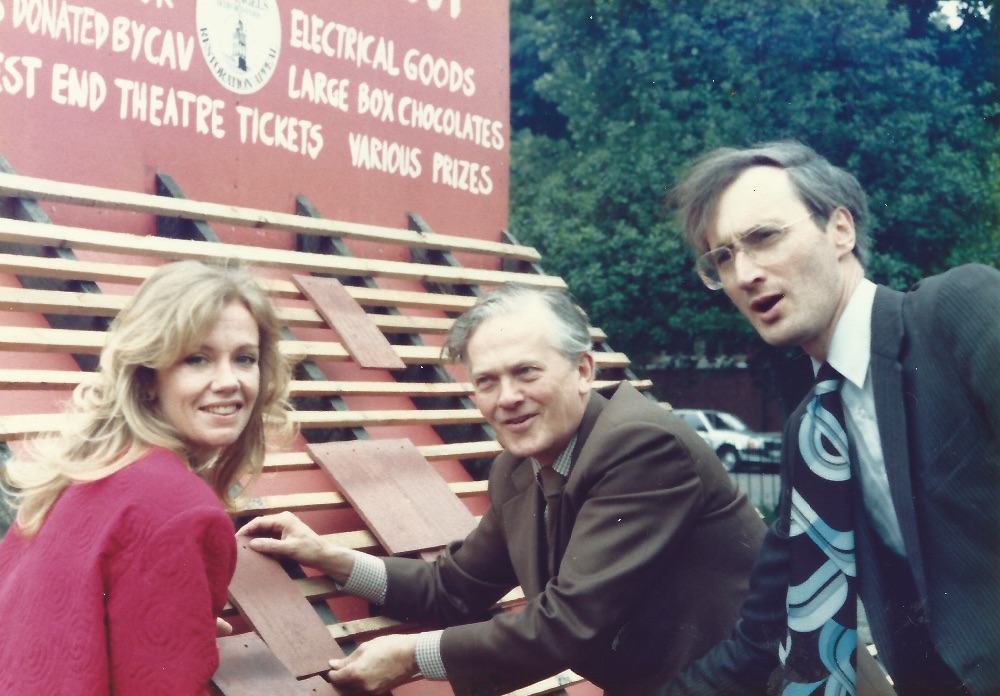 Hayley Mills, Barney Hayhoe and Sir George Young, with the Tile Appeal (Click to zoom in)