Celebrity openers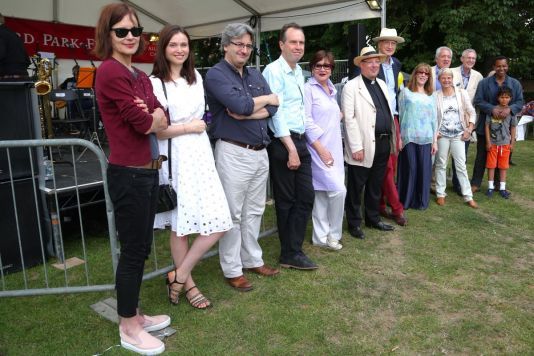 For the 50th Green Days in 2016, we invited a dozen local celebrities who had opened the Festival before. l-r: Elizabeth McGovern, Sophie Ellis Bextor, Fergal Keane, David Juritz, Susannah Simons, Fr Kevin Morris, Sir George Young, Phyllis Logan, Alice Arnold, Gavin Campbell, Jeremy Vine, Rageh Omaar (and son).
2019: Andy Nyman
2018: Eddie Marsan
2017: Maggie Philbin
2016: A dozen local celebrities who opened the Festival before (see above)
2015: Fergal Keane
2014: Kevin McNally
2013: Phyllis Logan
See Phyllis Logan opens Green Days in the sunshine
2012: Alice Arnold
2011: Richard Briers
See: Richard Briers and Mr Lad to open Bedford Park Festival.
2010: Jeremy Vine
2009: David Juritz
2008: Sophie Ellis Bextor
2007: Mary Nightingale
2006: Rageh Omaar
2005: Emily Maitlis
2004: Sir Peter Blake
2003: John Humphrys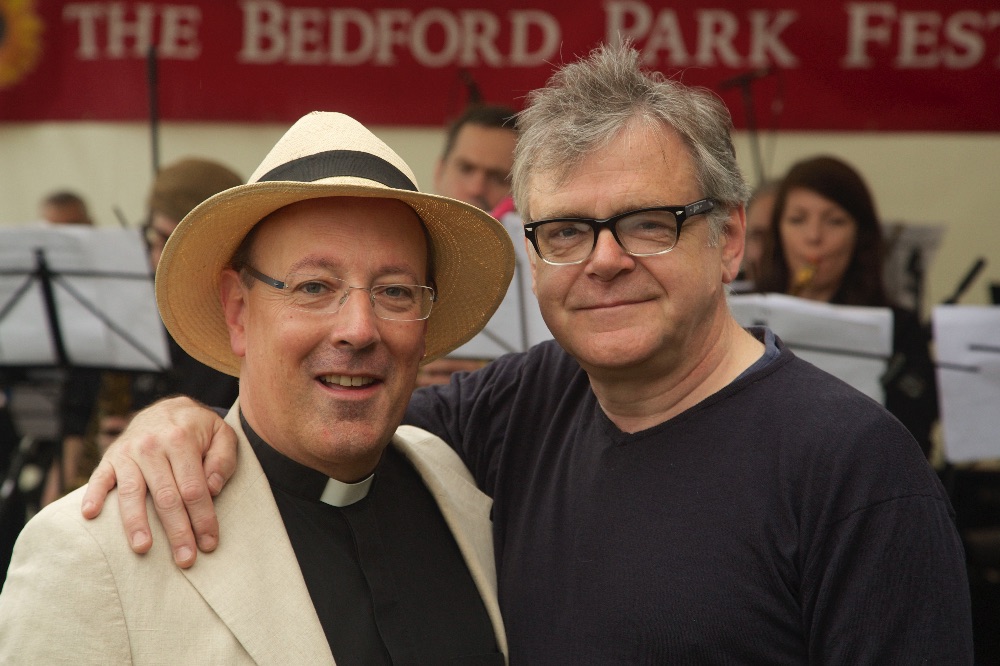 Kevin McNally and Fr Kevin Morris (Click to zoom in)
2002: Kevin McNally
2001: Charlie Brooks
2000: Elizabeth McGovern
1999: Graham Seed
1998: Gordon Brewer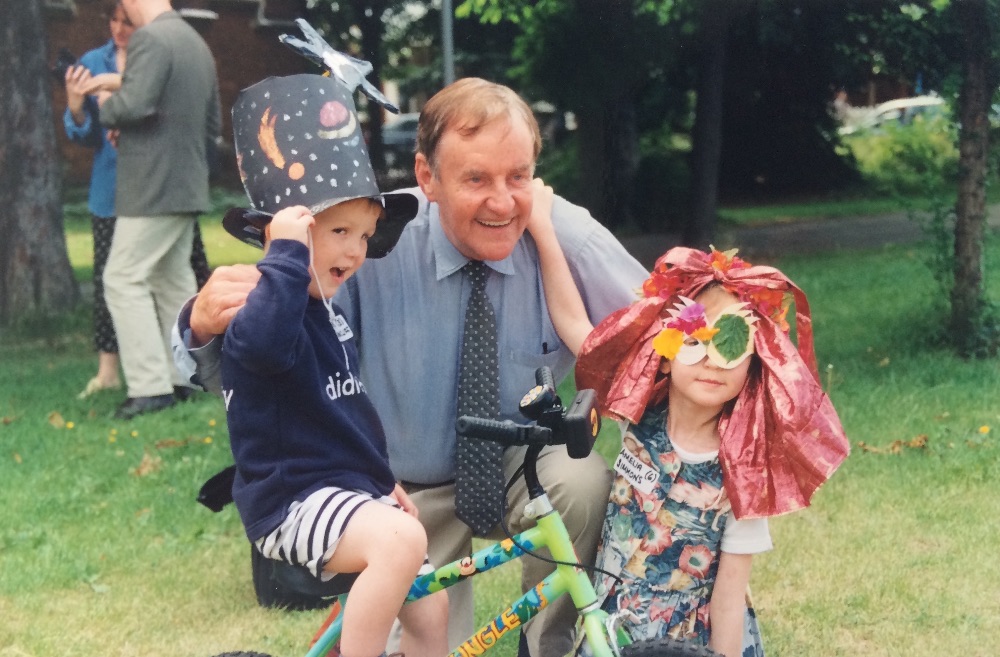 Richard Briers with fancy hat contestants (Click to zoom in)
1997: Richard Briers
1996: Fr Kevin Morris
1995: Gavin Campbell
1994: Susannah Simons
1993: Graham Seed/ Sir George Young
1992: Richard Briers / Sir George Young
1989: Sarah Greene
1981: Hayley Mills (below)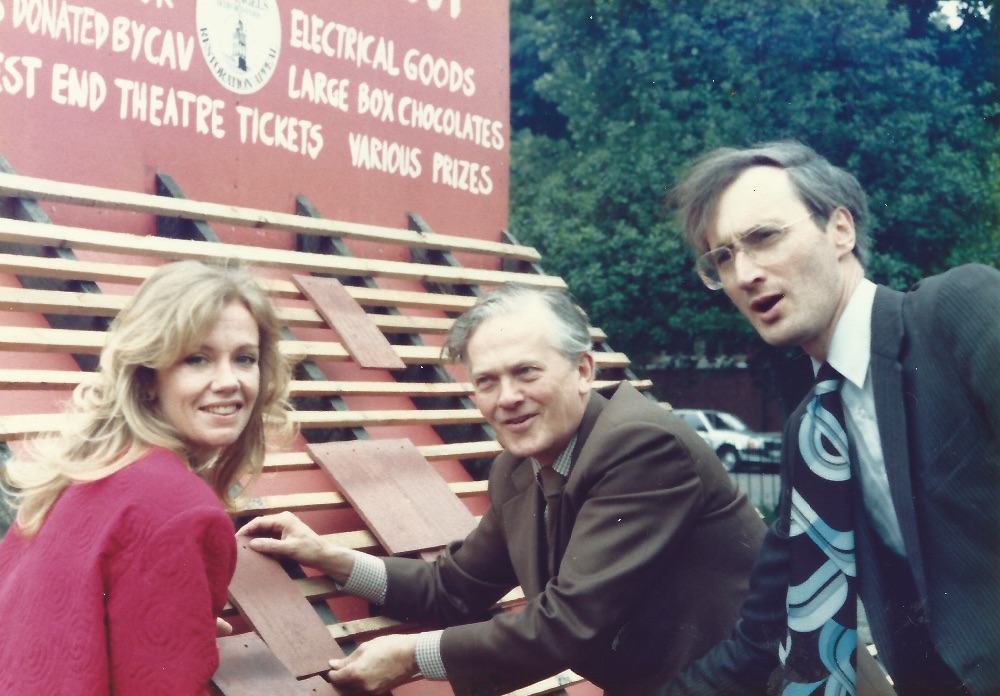 Hayley Mills, Barney Hayhoe and Sir George Young, with the Tile Appeal (Click to zoom in)