Green Days & Craft Fair: Our apologies
Thousands of people usually join us each year for two days of fun at our traditional Green Days Church Fête and Craft Fair (see photos below). Sadly this year, we have felt forced to cancel Green Days due to the Covid Pandemic. Fr Kevin Morris, the vicar of St Michael's, which runs the Bedford Park Festival, explains:-
"The two days on the Green are always a highlight of our church life, so the decision was not made without a lot of research, deliberation and regret. The fact that Ealing Borough still reserves the right to cancel bookings on the Green; that the full lifting of restrictions won't happen until 21st June; and the high up-front costs and economic risks of putting on Green Days; have made it impossible for this year.
"But we are still going to run a fortnight-long arts and community Festival and we hope you enoy our programme of competitions, recitals, concerts and drama events.



Green Days & Craft Fair 2020: Online
Last year we held Green Days and the Craft Fair online! The Festival was opened by Jeremy Vine, who first opened it ten years ago in 2010 (below), followed by a song from Sophie Ellis Bextor and family, from her kitchen discos. Click here to see all the events and see our 29 Craft Fair exhibitors here.
Click here to go to last year's interactive Craft Fair, with links to the Green and the Bandstand
Green Days site plan - see link to interactive Craft Fair below. Design by Jennifer Yen of WestEastDesign (Click to zoom in)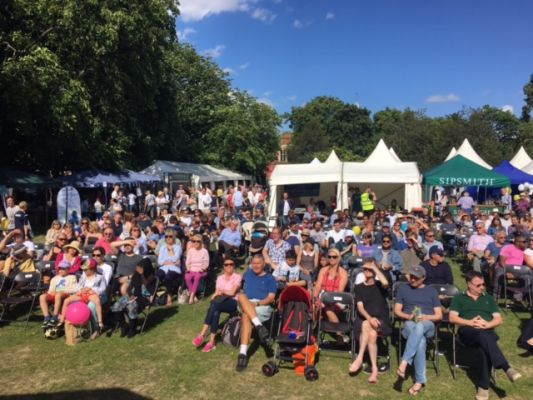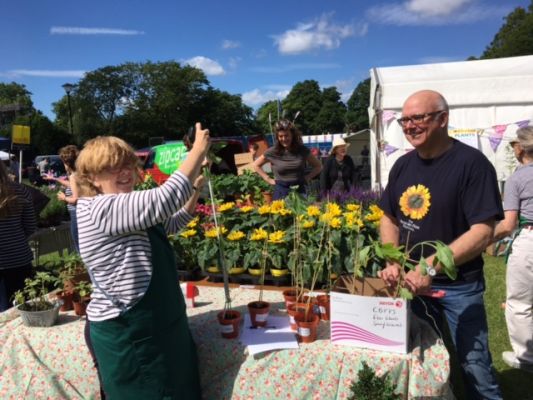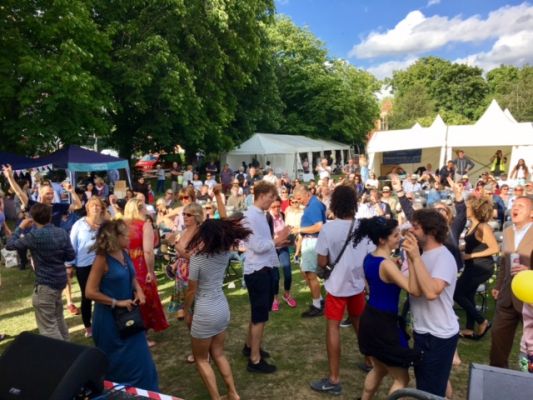 BJO with Beverley Stone (Click to zoom in)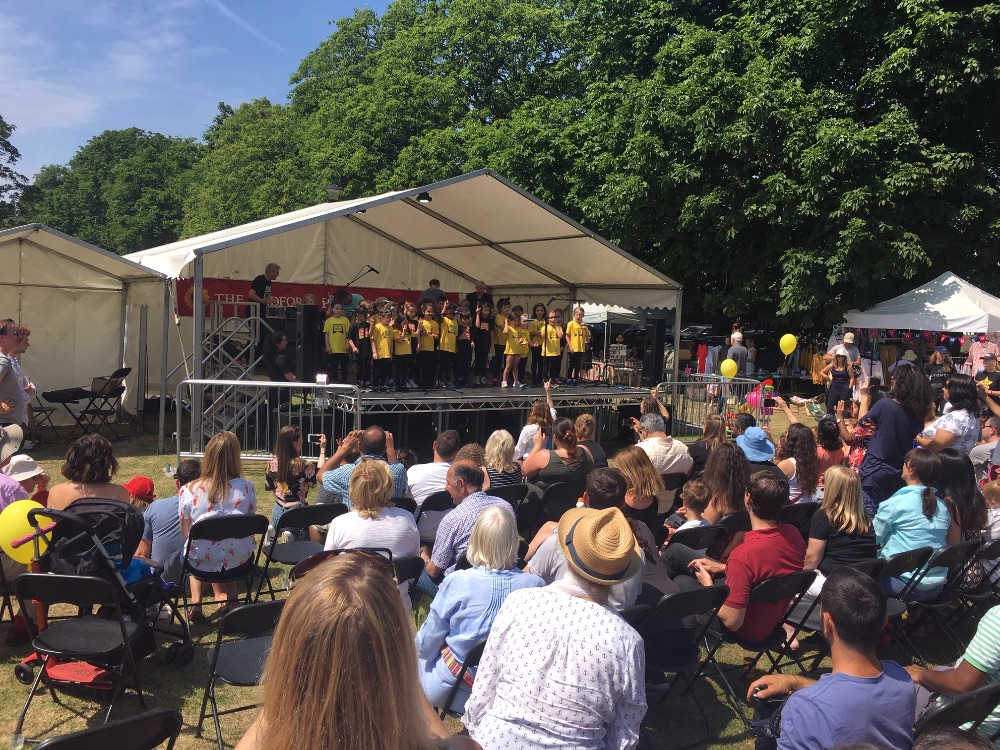 ... and some reminders, below, of the normal Green Days!