Don't miss Green Days weekend! June 10th & 11th 2023
Thousands of people join us each year for two days of fun at our traditional Green Days Church Fête and Craft Fair (see photos below and last year's sponsors right).

How long have you been coming to Green Days weekend? Are you in our Photo Albums? See 50 years of Green Days.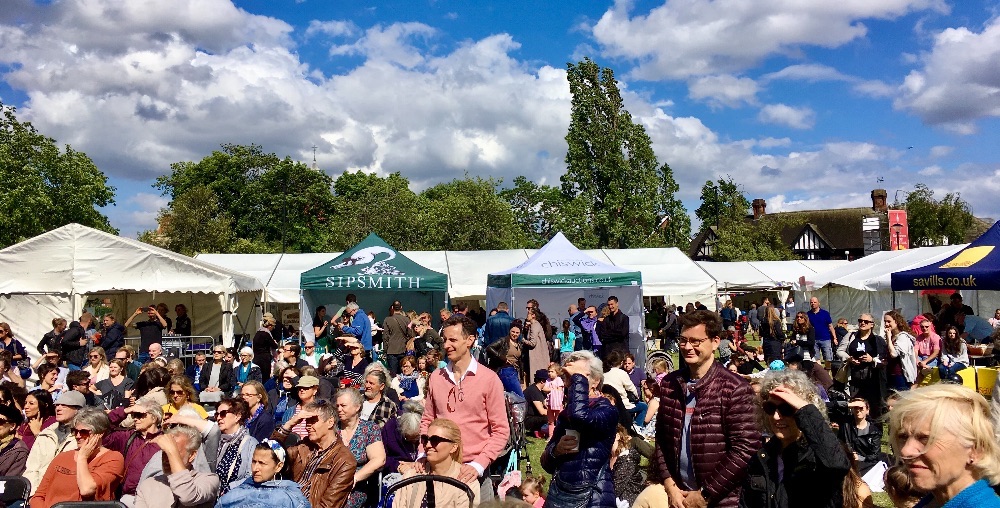 There wil be the usual fantastic mix of stalls and entertainment - Under-13s 5-a-side football, Children's Corner, Fancy Dress Parade, 'Tabard on the Green' Beer Tent, Refreshments, Bands and choirs, Bric-A-Brac, Win-A-Meal, Tombola, Books, Plants, Cakes, Champagne Lottery, Family Cycle Zone, Electric Vehicle Zone and much more. Plus Mass on the Green at 10.30 on Sunday. Watch this page for updates.

BJO with Beverley Stone (Click to zoom in)
Craft Fair and Sunday Stalls
We're really looking forward to welcoming back our Craft Fair and Sunday Stalls. You can see this year's craft exhibitors here. All stalls are now sold out.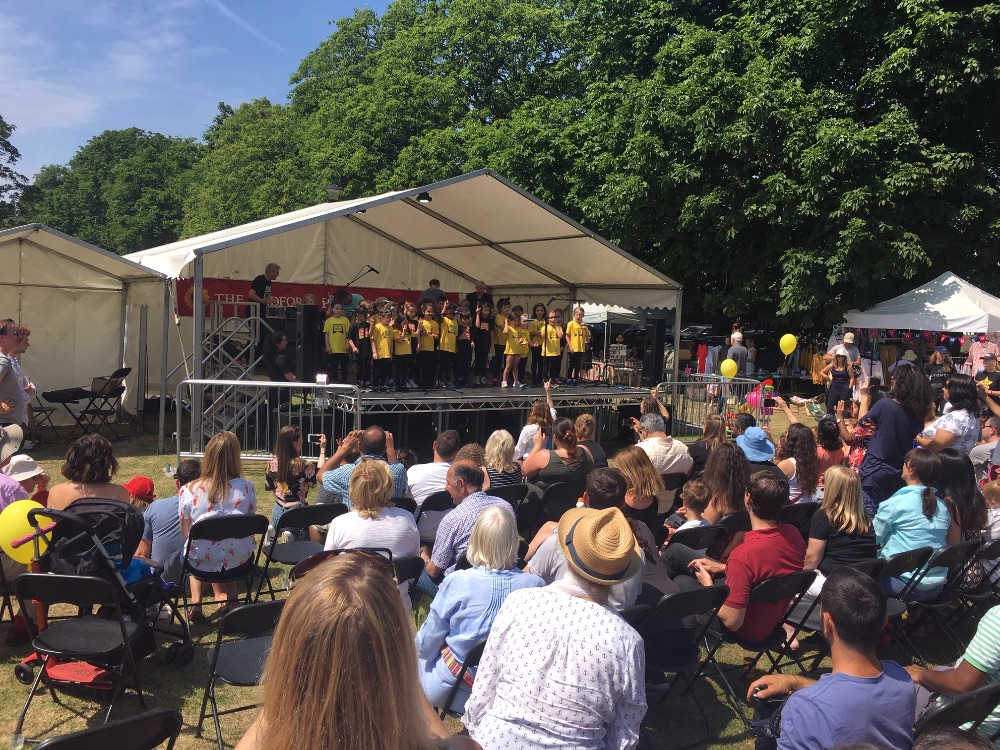 The Bandstand
At the heart of Green Days is the Bandstand, the focus for live music and many events. See this year's lineup here. We're delighted that in 2023 it will again be sponsored by ArtsEd Day School & Sixth Form.
Food and Drink
You won't go hungry or thirsty on Green Days! There will be a Beer Tent serving beer, Pimm's, cider and soft drinks; a Sipsmith stall; a Refreshment tent serving lunches, snacks, Fairtrade tea and coffee, delicious cakes, strawberries and cream teas; the BBQ with Macken Brothers burgers and hot dogs; bacon butties, pancakes, salads, sweets and an ice cream van. The Beer Tent this year is again being supplied by The Tabard in Bath Road W4, with a range of beers and other drinks.

The Beer Tent is being supplied by The Tabard in Bath Road W4
Stalls and Funfair
Activities include fairground rides, skittles, a coconut shy, beat-the-goalie and a children's corner. Other stalls sell plants, toys, books, bric-a-brac and more, plus the Sunday Stalls. At the St Michael and All Angels stand, you will find information about the church, the Festival and the charities, as well as Festival merchandise for sale.
Make Every Day a Green Day
Since 2005, under the slogan 'Keep Green Days Green', the Bedford Park Festival has recycled all waste on the Green Days weekend, earning praise from Greenpeace and Friends of the Earth. The Festival's campaign urges local people to look beyond the Green Days weekend and 'Make every day a Green Day'.
The waste management company Suez is handling our reycling, providing Green Days with waste containers and waste removal. As all waste can be put in the same bin, it makes it easier for everyone to recycle their rubbish and keep the site clean. All waste then goes to its local transfer station where it will be sorted and 100% recycled or used for energy, meaning that no waste will go to landfill.
... and some reminders, in case you've forgotten, of Green Days in full swing!