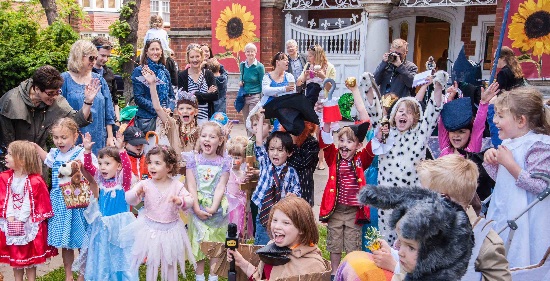 Fancy Dress Competition - Queen's Jubilee
Saturday 11 June 2022, 10:30
St Michael and All Angels Parish Hall
Entries up to age 10 - theme The Queen's Jubilee. Meet at St Michael & All Angels Parish Hall at 10.30, before the parade.
The Children's Fancy Dress Parade opens the Festival each year and has been a highlight for more than 50 years. Jubilees are always a favourite - see pictures (right) of the 'Silver Jubilee Flappers' from 1997 and a Jubilee Street Party and Kings & Queens from the Golden Jubilee in 2002.