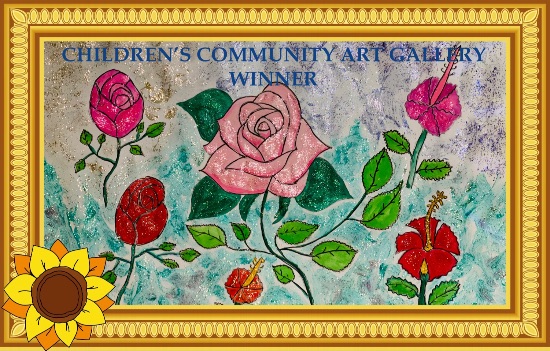 Children's Community Art Gallery
Thursday 18 June 2020 to Sunday 21 June 2020
Congratulations to the winners, voted for by the public.
Congratulations to the winners and all of Chiswick's young artists, whose work is displayed in the Chiswick Community Art Gallery (click to go to its website, powered by Jumblebee).
The three winners were Annabel (Pink tree), Oliver (Plight of the Bumblebee) and Gigi - Georgina-Mirabella (6 Flowers). See their pictures above and on the right. They are also displayed in the window of Young Veterinary Partnership on Bedford Corner, and in shopfronts throughout Chiswick. Some of the flower pictures will be printed on a banner for the Chiswick Flower Market.