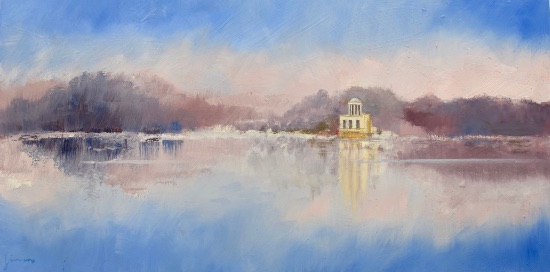 Bedford Park Summer Exhibition
Saturday 27 June 2020
Online - The Chiswick Calendar
The pictures are displayed on The Chiswick Calendar website.
There will be an opportunity to vote for your favourite artworks.
The Bedford Park Festival Summer Exhibition of artwork is taking place entirely online this year, in partnership with The Chiswick Calendar. See the artworks on this page.

Its editor Bridget Osborne writes: You can see photographs of all the art on The Chiswick Calendar website. Not quite the same as seeing it up close and personal, but as the coronavirus has put paid to events like that for this summer, it's a good deal better than nothing! The pictures will be on display on The Chiswick Calendar from the evening of Friday 12 June – Sunday 28 June, the duration of what would have been the Bedford Park Festival.
Buy some original art and support local charities
The artwork in the Summer Exhibition was for sale, with a third of the proceeds going to St Michael & All Angels Church and its three charities, including the Upper Room which provides support for homeless people.

The Bedford Park Summer Exhibition has been running for over 30 years. See the posters year by year in the Bedford Park Festival 50th Anniversary Archive.
The winner of the People's Favourite award, voted for by the public, with a prize donated by Savills, was Sandy Wall's Shelter.