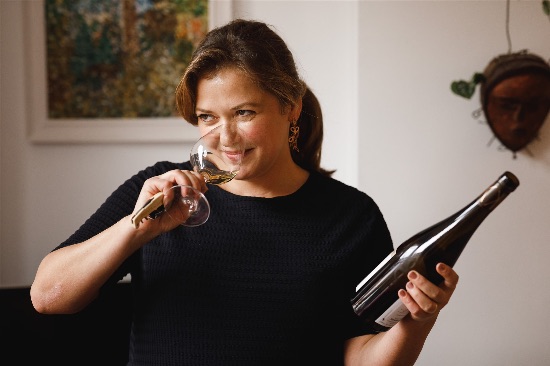 Wine Tasting with Victoria Daskal - 1
Wednesday 24 June 2020, 18:00 to 19:00
Booking is now closed
Victoria Daskal, Managing Editor at The World of Fine Wine magazine, a second stage candidate for the Master of Wine, and founder of Mummy Wine Club will be hosting a virtual tasting with Summer Wines as the theme during the 2020 Bedford Park Festival Online. Read more about Victoria.
Victoria has selected a white and a red, both from sustainable, high-quality, "hidden-gem" producers. In the live webinar, she will explain the basic steps of how to taste, discuss the grape varieties and origins of the chosen wines, share food matching ideas, and invite guests to comment or ask questions about the wines.
Price of £40 includes the 50-minute wine-tasting via Zoom Webinar; two bottles of wine (home delivery included, in W4 and W3); and a £10 donation to the Festival charities.
Booking is now closed.
Schedule
Introduction and theme of the tasting
Wine 1 - grape, origin, producer + steps on how to taste wine
Wine 2 - grape, origin, producer + talk about general features of wine (acid, alcohol, tannin) what to look for
Food matching ideas for these wines, and general tips
Q & A on these wines - and any wine questions
Conclusion