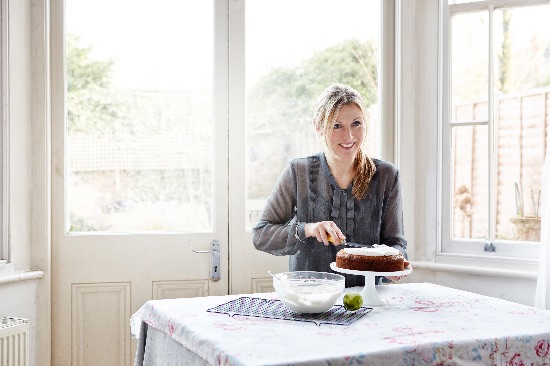 Bake-Off Challenge
Saturday 12 June 2021, 12:30 to 15:00
St Michael and All Angels Parish Hall
We are looking for up to 18 'star bakers' aged 8-12 years to enter our Fun Day Bake-Off Competition.
Free entry, donation to our charities encouraged
The Bake-Off Challenge is to produce 24 cookies or 12 fairy cakes, decorated in the theme of the day: The Animal Kingdom. It will be a fun, relaxed event and, while it's a competition, it will primarily be about the enjoyment of cooking, so please encourage your young bakers to take part.

- Entrants must be between 8 and 12 years old and we can take no more than 18 entrants.
- Entry is free but we encourage donations for our charities.
- Entrants must register by 5pm on Thursday June 10th (on the form below) and come to St Michael and All Angels Parish Halls at 12.30pm on Saturday June 12th. By entering the competition, you agree to the rules below.

1. All entrants must provide their own ingredients and bring with them the utensils they need to use (mixing bowl, wooden spoon, rolling pin). We will have some scales they can use, but they can bring their ingredients already measured out. We have teaspoons, small bowls and plates.

2. The entrants will have 20 minutes to prepare their mixtures which will then be baked in the oven (handled by our kitchen team). There may be more than one round of baking in the oven, depending on the number of entrants, but everyone will wait until all the cakes are baked before moving on to the next stage.

3. There will be time for the bakes to cool before entrants are given 20 minutes to decorate and finish the bakes.

4. Judging will then take place and the judges' decision will be final. The judges include cookery writer and broadcaster Jo Pratt (The Flexible Family Cookbook).

5. All the cakes and cookies will then be sold downstairs on our Bake-Off Cake stall in aid of the church charities.

To enter the Bake-Off Challenge, please highlight and copy the form below.
Paste it into an email, fill in your details and send to Christina Balmer at padina_uk@hotmail.com, who will also answer any queries.
.............................................................................................................................................
Fun Day Bake-Off Challenge – Saturday June 12th - Entry form
Please return by 5pm Thursday June 10th via email to padina_uk@hotmail.com

Name of entrant: …………………………………………………………………

Age:…………………………………………………………………………………

Name of parent/guardian: ……………………………………………………….

Contact email and mobile phone no:……………………………………………