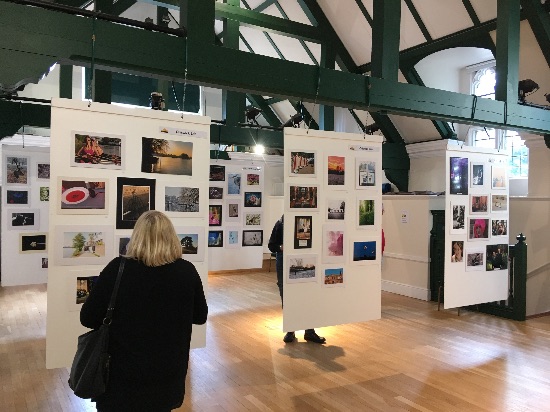 Bedford Park Photography Competition & Exhibition
Saturday 19 June 2021, 12:00 to Sunday 20 June 2021, 17:00
St Michael and All Angels Parish Hall
Open 12:00-18:00 Saturday 12:00-17:00 Sunday
Tickets £2, including voting form. Please observe our social distancing rules.
Striking and beautiful images by dozens of local photographers, with a chance for the public to vote for the best picture.
The Bedford Park Festival photography competition and exhibition will take place both online and as a physical exhibition in the St Michael & All Angels Parish Hall this year. You can see all the photographs on The Chiswick Calendar website now and in St Michael & All Angels Parish Hall from 12 Noon on Saturday 19th June and Sunday 20th.
The public chooses a winner in each category and then a professional photographer will choose an overall winner (see below). Vote for your favourite in each category either online, on The Chiswick Calendar website, or in person at the exhibition at St Michael & All Angels Parish Hall. Winners will be announced at 16.30 on Sunday June 20th.
There is an extra category this year – Lockdown Life – which is for images which in some way represent lockdown (as opposed to just taken during lockdown). These are the categories:

Chiswick Life
Lockdown Life
Portraits & People
Animals
The Natural World
Landscapes & Seascapes
The Built Environment
Serendipity (quirky, funny or downright bizarre!)
Young People (16 and under, all subjects)
We are grateful to all our sponsors: The Chiswick Calendar for hosting the event on its website, Snappy Snaps for the prizes and our category sponsors - Horton and Garton (Serendipity - quirky, funny or downright bizarre), Paul Vick Architects (The Built Environment), The Postroom Cafe (Lockdown Life) and Young Veterinary Partnership (Animals).
The overall winner will be chosen by Peter Dazeley, a Fine Art photographer. He was awarded the British Empire Medal in the Queen's New Year's Honours List, January 2017, for his services to photography and charity. See his website. Peter has very kindly offered not only to step in at the last moment , but to give a copy of his book London Uncovered to the winner.