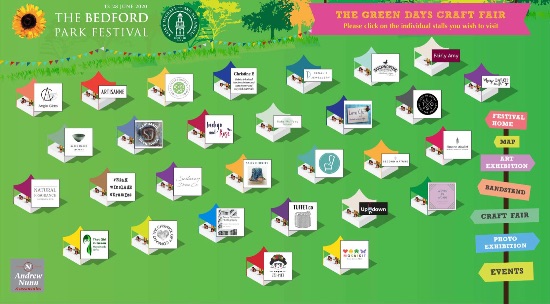 Craft Fair At Home
Friday 26 June 2020 to
Craft Fair at Home is now live here and on our interactive Green Days At Home website
Visit the Craft Fair at Home live on the Chiswickbuzz website.
No fewer than 29 crafters are now exhibiting online, courtesy of Chiswickbuzz. You can see them listed on our Craft Fair Exhibitors page.
The stalls are offering a wide selection of high-quality craftworks to buy or commission. After Green Days weekend, they will be available to view - and buy from - throughout the Festival. The online Craft Fair is sponsored by Andrew Nunn & Associates and organised by Jeannie Shapiro. The siteplan is designed by Jennifer Yen of WestEastDesign.