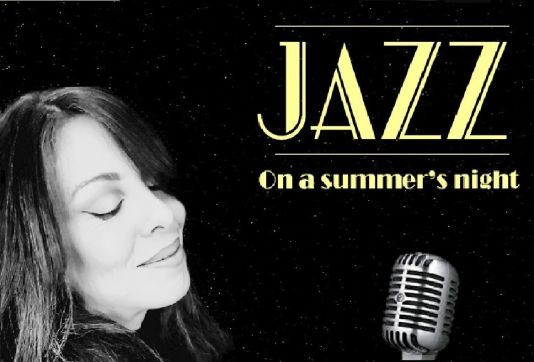 Jazz on a summer's night
Wednesday 13 June 2018, 20:00
St Michael and All Angels Church
£12
Join us on a warm summer's evening for cool jazz in the beautiful setting of St. Michael and All Angels.
Listen to summer inspired classics such as Blue Skies and Summertime, a little bit of Latin and some beautiful ballads such as Round Midnight and In the Wee Small Hours.
So grab a drink, sit back and relax while the sun goes down, and listen to music from some of the best loved songbooks ever.
This talented trio is made up of Denis Smith on drums, Paul Eldridge on piano and Sandy Burnett on bass. They will be joined by the award winning trumpet player, Janusz Carmello and Vocalist, Vanessa Rose
Denis Smith is one of the UK's finest drummers and is a popular choice on the British and European jazz scene. He started his extensive career in dance bands then went on to perform on ocean liners which took him to New York and Canada. He was part of 'Open Music' here in the UK with Bob Downes which led to five years with the London Dance Company. He has played on numerous broadcasts and recordings as well as in theatres in the West End. Denis currently plays with the Willie Garnett Big Band at the POSK jazz club and is a regular drummer at the Spice of Life in Soho.
Paul Eldridge has been working extensively on the London jazz and pop circuit with a wide variety of singers and bands including Suggs, Hamish Stewart and the Rumble Strips. In 2003 he supported Bob Geldof at the Oxford Playhouse as keyboardist for the singer/songwriter Rosie Wilby. He has appeared at the Jazz Café, the 100 Club, Ronnie Scott's and performs regularly with the swing band Blue Harlem at festivals around the UK and Europe. Paul often works as a solo pianist in some of London's top hotels, restaurants and clubs. These include The Club at The Ivy, the Groucho Club, Restaurant 34, Galvin La Chapelle, The Dorchester, The Hilton and Claridges.
http://www.pauleldridgemusic.com/
Sandy Burnett has performed, toured and recorded with many of the finest musicians, artistes and ensembles from Britain and beyond. He is the regular bass player for Blue Harlem, the Hep Chaps, and for the American singer/songwriter Gerard Kenny; he has a Sunday residency at Le Caprice in London's West End; in 2016 his playing was featured in the National Theatre's acclaimed revival of Ma Rainey's Black Bottom; and his skills as an improvising bassist has led to regular engagements from LSO Discovery for their Activate and Create projects, working with teenage musicians and special-needs adults.
Janusz Carmello has been active on the British and international jazz circuit for many years and has played with a great number of top flight musicians including Charlie Mingus, Duke Jordan, Buddy Tate, Eddie "Lockjaw" Davis, Al Cohn, Albert Nicholas & Spike Robinson to name but a few. Over the years he has collected a host of different awards including the prestigious Musicians Union Most Outstanding Soloist for his performance of Moonlight in Vermont.
Now semi-retired and rarely playing outside London this will be a very rare opportunity to hear a real master of jazz trumpet.
Vanessa Rose is a versatile session singer/songwriter who has performed in many of London's top music venues; Hackney Empire, Ronnie Scott's, Jazz Café, 606, 100 Club. Vanessa has also sung on many recordings and for production studios such as Candle Music and dance music artists such as breakbeat act Ils. She has performed with many of the UK's best jazz musicians including, Jack Honeybourne, Duncan Lamont, Mark Crooks to name a few. More recently she has performed at the POSK Jazz Club as a featured vocalist for Janet's Jazz night as well as with the Willie Garnett Big Band and at the Savile Club in Mayfair with the Felix Rigg Trio.