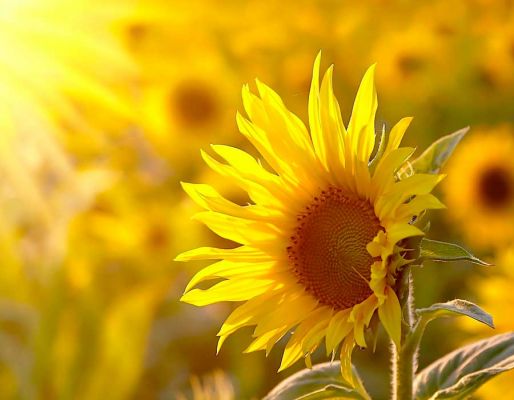 Who Can Grow The Tallest Sunflower?
Saturday 10 June 2017, 14:00
Green Days on Acton Green
CELEBRATING 50 YEARS: 1967-2017

For 50 years, the symbol of the Bedford Park Festival, as of Bedford Park itself, has been the sunflower. As part of our celebrations, we have revived the Sunflower Growing Competition created for the Silver Jubilee in 1992.
There will be two rounds. The first will close - and be judged - on Saturday June 10th at the Green Days Fete. But the sunflowers will keep growing throughout the summer. The final judging will take place in September. Please take photos to show us how they're growing and share them on social media!
What you have to do
Buy some sunflower seeds (look out for packets of the tall ones). Put compost in a few pots and plant a seed in each of the pots. Keep your pots in the (green) house until the sunflowers start to grow, water regularly, and when your sunflowers are about 10 cm tall, put the pots outside in a sunny and sheltered spot. Look after them very well to make sure you grow a very large sunflower and bring it to the Green Days plant stall on Saturday 10th June before noon. Judging will be at 2pm.
There will be two categories; children and adults.
#BPF50 #Sunflower