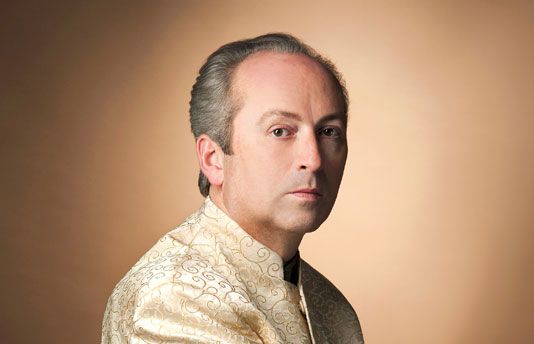 Lunchtime Organ Concert: D'Arcy Trinkwon
Friday 8 June 2018, 12:30
St Michael and All Angels Church
Retiring Collection
D'Arcy Trinkwon is one of the outstanding virtuoso organists of his generation, renowned for his passion to bring organ music to as wide an audience as possible. He is the Organist of Worth Abbey and Organist to the University of Sussex. There will be a Retiring collection.
Programme
Concerto in G after Prince Johann von Ernst, BWV 592

[Allegro]: Grave: Presto

Johann Sebastian Bach 1685–1750

Prelude & Fugue in E minor, BWV 548

Johann Sebastian Bach 1685–1750

Tierce en taille (6thcouplet of 'Gloria')

from Messe Solemnelle à l'usage des paroisses

François Couperin 1668–1733

Ballo del granduca

Jan Pieterszoon Sweelinck 1562–1621

Prelude & Fugue in E Flat, Op.99 No.3

Camille Saint-Saëns 1835–1921

Symphonie Op.13 No.4 in F minor:

Sœur Blanche

Mère Marie de l'Incarnation

Sœur Anne de la Croix

Sœur Constance

Sœur Matilde

Mère Marie de Saint-Augustin

Jean Françaix 1912–1997

L'Ange à la trompette

Jacques Charpentier 1933–2017
RECORDING OF THIS CONCERT IN WHOLE OR IN PART IS STRICTLY PROHIBITED
www.darcytrinkwon.com
D'Arcy Trinkwon
The distinguished musician D'Arcy Trinkwon is one of the outstanding virtuoso organists of his generation and he performs at international festivals and celebrity concert series in concert halls, cathedrals and churches around the world - including solo, concerto and broadcast appearances, masterclasses and coaching. Alongside his concert career he is Organist of both Worth Abbey and the University of Sussex.
Among his engagements this season have been his fourth recital at King's College, Cambridge, three recitals in Arundel Cathedral featuring the complete works of Franck. He will returnsto Arundel for the Festival and to Selby Abbey for a 'Battle of the Organs' with John Scott Whiteley – with whom he jointly played the concert that celebrated the instrument's restoration in 2017. 2019 will includeshis fourth recital in Notre-Dame and his fifth in La Madeleine, Paris, as well as the 950th anniversary celebrations of Selby Abbey.
Recent concerto performances have included appearances with the Royal Northern Sinfonia and the Sussex Symphony Orchestra; future ones will include performing with the Manchester Camerata.
Branded an 'enfant terrible' in his earlier years, he is today respected for his dedication to the organ as a concert instrument. A musician of scholarship, he is known for his command of an encyclopedic repertoire – one of the most extensive of any artist before the public – and knowledge of his craft. In addition to all the masterpieces across the years, he has also given many premiersperformances.
A chorister at Canterbury Cathedral, after studies in London and at the Royal Northern College of Music (Manchester), heD'Arcy Trinkwon completed his formal studies with Jean Guillou and Odile Pierre in Paris.
From 1991 to 1997 he was Director of Music & Arts at St Paul's, Hammersmith Broadway where, sponsored by PolyGram, he created the Hammersmith Organ Festival (1994–1997) which was at the time one of London's most successful and supported organ series.
To find out more about D'Arcy's activities please visit his website: darcytrinkwon.com
Recent reviews
"His splendid, but nevertheless subtle virtuosity combined with considerable artistic integrity demonstrate that he is one of the really great artists of his genre." Münich Merkur
"The supremely gifted organ virtuoso D'Arcy Trinkwon.... His subtle yet magisterial command of the instrument was spell-binding: he knows no technical difficulties and his playing was in total accord." The Organ
"An object lesson...of the highest class." International Record Review
"So much infectious joy radiates from his performance that purists could suffer severe pangs of guilt." Organists Review
"The aristocratic Trinkwon fascinated his audience with his eminent performance: many sat with their heads bowed, transported by the music… Trinkwon proved to those not acquainted with organ music that there is a world of difference between funeral music and a concert by a world class artist." Laagengalsposten